Mediating Estate Planning Disputes
Date:
Tuesday, November 14, 2023
Location:
875 Hotel Cir S, San Diego, CA 92108
Speaker:
Judy Copeland & Tim Riley
Registered for this event? Login now to view additional event details.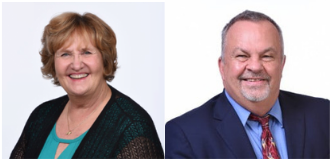 Topic:
Mediating Estate Planning Disputes
Speakers: Judy Copeland and Tim Riley
The speakers will cover aspects of a mediation from the differing perspectives of the mediator, lawyers, and clients. By attending this program, you will gain a better understanding of the various stages of a mediation from a mediator's perspective, as well as tips for lawyers on negotiating successful dispute outcomes.
Judy Copeland | Attorney
Judith (Judy) Copeland practiced law exclusively in the areas of probate, estate planning, trusts, conservatorships, guardianships, and elder law for 39 years. She authored two chapters of CEB's California Will Drafting and has lectured extensively for a variety of legal organizations including CEB, the Rutter Group, the California Judges Association, several local Bar Associations and the California State Bar. She retired from the active practice of law in 2014 to devote her time and skills to mediations. She believes that most of the disputes in these areas of law are particularly suitable for mediation and that the clients are best served when agreement can be reached.

She has received numerous awards for her service in community and legal activities; including the Bernard Witkin and Belva Lockwood awards. Ms. Copeland's featured practice areas are Probate, Conservatorship, Trust Disputes; Will and Trust Contests. Ms. Copeland mediates and arbitrates in her practice areas in addition to other civil matters. She is AV rated by Martindale Hubbell, and has been recognized as a San Diego Super Lawyer annually since 2010 in the area of Probate and as a Neutral.
Tim Riley | Attorney

Mr. Riley has more than 25 years of focused experience as a Certified Legal Specialist in Estate Planning, Trust and Probate Law. For more than 30 years, he maintained a successful practice limited to estate and tax planning; trust and probate administration; transfer and fiduciary income tax matters; and related litigation. He was more recently with the firm of Hughes & Pizzuto, APC. In November of 2019, Mr. Riley retired as an active member of the state bar to focus on his mediation practice and various charitable endeavors.

Mr. Riley has mediated more than 150 probate-related matters. He also continues to serve as a judge pro tem in the Probate Division of the San Diego Superior Court where he handles both mandatory settlement conferences and regular court calendars. Drawing from this experience, Mr. Riley is exceptional at resolving complex and highly-emotional probate disputes.
---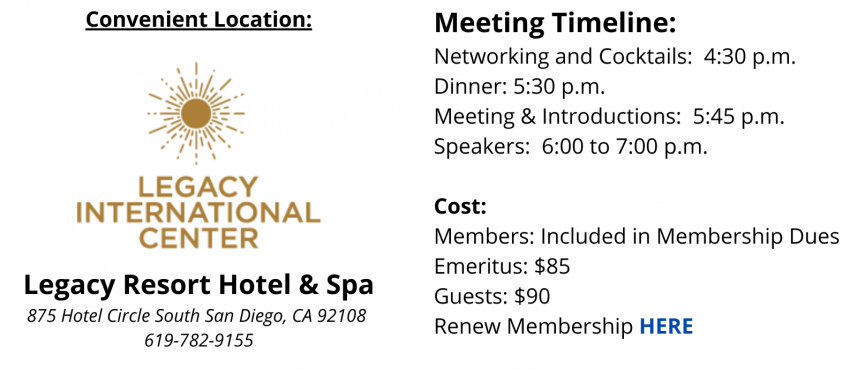 ---

_______________________________________________________________________
Meeting Sponsor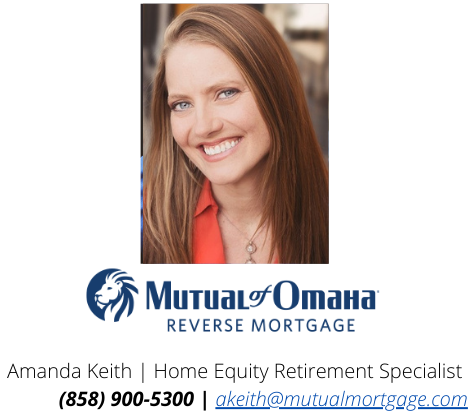 ---
Annual Gold Sponsor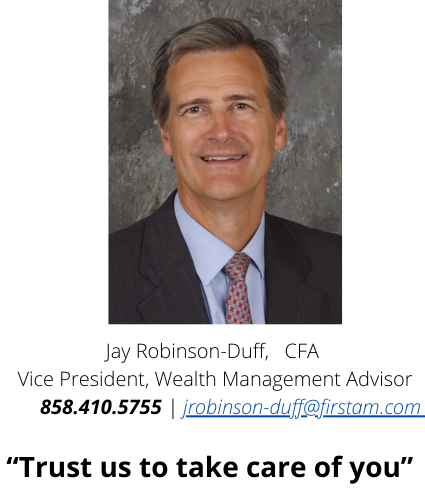 ---
Annual Silver Sponsors