Bernstein's 2022 Capital Markets Outlook
Date:
Tuesday, January 18, 2022
Location:
875 Hotel Circle South San Diego, CA 92108
Speaker:
Todd Buechs & Christian Tresse
Please Join Us for the EPCSD January 2022 Meeting
Date: Tuesday, January 18, 2021
(we meet the third Tuesday of the month!)
RSVP NOW
by January 12, 2021
Don't forget to invite a Prospective Member
NEW LOCATION!
New Exciting & Convenient Location:
Legacy Resort Hotel and Spa
875 Hotel Circle South San Diego, CA 92108
In the heart of Mission Valley
1-888-534-2299 • 1-619-782-9155
Easy parking and access ~ Map and Directions to follow
https://legacyresortandspa.com/
Legacy Hotel & Spa Commitment: The safety and well-being of our guests and employees have always been our top priority, and that commitment takes on special significance in light of the global outbreak of COVID-19. Our Clean & Care Commitment reinforces our dedication to providing a healthy and sanitary environment by following required and recommended procedures and protocols of the local public health authorities along with the CDC and World Health Organization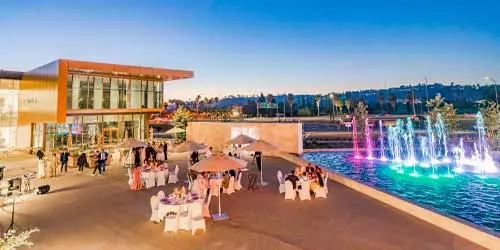 We will be following the Center for Disease Control and Prevention (CDC) Guidelines which recommend all individuals, regardless of vaccination status, wear face coverings indoors.
Meeting Timeline:
Networking and Cocktails: 4:30 p.m.
Dinner: 5:15 p.m.
Meeting & Introductions: 5:45 p.m.
Speakers: 6:00 to 7:00 p.m.
Cost:
Members: Included in Membership Dues
Emeritus: $75
Guests: $90
Dues are Due!
Renew your membership HERE
Regular Members: $425.00 (8 meetings per year)
Associate members: $350.00 (8 meetings per year)
Legacy/Emeritus Members: $ 75.00 (plus per meeting charges)
MEMBERSHIP DRIVE:
New Member Goal. With just over 100 members, the organization has a hefty new member goal to double our membership this year.
New Process for New Member Applications. The new member application process has been simplified! We now have fill-in pdf forms online which can be completed, saved, and emailed to our Membership Chairperson, Jenica McClure at jenica.mcclure@edwardjones.com or call her if you have membership questions (619) 222-0375.
Send the following new member application link to a prospective new member today: https://www.epcsd.org/council/links
we will also have a membership table at the meetings where new members can fill out an application on the spot and it will be submitted and processed in an expedited manner. Their sponsors' recommendations can also be submitted right then and there.
New - New Member Offer:
Attend as a guest and your $90.00 meeting charge will be applied to your membership dues if the guest completes and submits his/her membership application and his/her two sponsor referrals are submitted within one week from the meeting he/she attends.
---
Menu for 1/18/2022
Plated meal which Includes House Salad, Rolls & Butter, Iced Tea, Coffee
Entree #1: Herb Crusted Flat Iron Steak
Mascarpone Mashed Potato, Toasted Garlic Broccolini
Dessert: New York Cheesecake with Blueberry Sauce
Entree #2: Vegan Option
Details to come
Don't forget to invite a prospective member!
In order to make payment via PayPal, please follow through to the second page of registration and click the yellow "pay now" button. You do NOT need a PayPal account in order to pay via credit card through PayPal.
---
Topic: Bernstein's 2022 Capital Markets
Outlook
An assessment of where we are, how we got here and what to expect going forward.
Speakers:
Todd R. Buechs
Senior Investment Strategist
Todd R. Buechs is a Senior Investment Strategist in Bernstein's Wealth Strategies Group. He is responsible for strategic oversight and management of portfolios for high-net-worth private clients in the Western US. In addition, Todd is a member of Bernstein's Private Client Investment Policy Group, which considers asset allocation, portfolio strategy and portfolio implementation issues including tax management strategies. He began his career in financial services as an equities trader at Goldman Sachs in 2001. Todd previously served in the US Marine Corps and attained the rank of Major. He holds a BS in ocean engineering from the US Naval Academy and an MBA from the Tuck School of Business at Dartmouth College.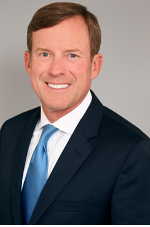 Christian F. Tresse
Principal
Chris joined Bernstein's San Francisco office in 2001. He was made a Principal of the firm and relocated to help launch the San Diego practice in 2005, which currently manages some $3B in client assets. He advises high net worth families and charitable foundations on strategies involving investment planning and strategic asset allocation. Previously, he ran the San Francisco office of Baseline Financial Services, an equity research firm serving institutional money managers. Chris began his career with IBM as a marketing associate in the firm's New York banking office. He earned a BS in computer science from Fairfield University in Connecticut. He serves on the foundation board and investment committee of Rady Children's Hospital San Diego. Chris is also a board member and a leading fundraiser for Curebound and Padres Pedal the Cause, which awards millions of dollars annually to help advance cancer research.
Continuing Education Credits Pending:
This continuing legal education course is intended for Experienced Attorneys and Newly Admitted Attorneys and is pending for up to 1.0 California MCLE credit hour, 1.0 New York CLE credit hour, 1.0 CFP credit for CFP® professionals and certificates will be available for CE credit for CPAs and CSPG professionals.
Thank you to our sponsors!
Would you like to be a sponsor?
Please contact: Tom Gotfredson, (858) 361-2874 tlg@gotfredsonlawfirm.com
or Barbara Leinenweber, (619) 981-0002 BLeinenweber@coldwellbanker.com
---
Annual Gold Sponsor

"Trust us to take care of you"

858.410.5755 | jrobinson-duff@firstam.com

With more than 60 years of fiduciary experience, First American Trust provides, Estate Settlement, ongoing Trust Administration, and Wealth Management with an expertise in Real Estate
https://www.firstamtrust.com/our_team/93
4380 La Jolla Village Drive, Suite 200, San Diego, CA 92122
---
If you have any questions about registration or the Estate Planning Council, please contact our new Administrator: Lorin Silva at lorin.epcsd@gmail.com. Or call 619-663-7134 after 3 p.m.