March 2019 Meeting: "Field of Life- Teamwork Makes the Dream Work"
Date:
Tuesday, March 19, 2019
Location:
Double Tree Hotel, Mission Valley 7450 Hazard Center Drive
Speaker:
Ronald Greenwald and Patti Gerke
The Estate Planning Council of San Diego Presents:
Date: Tuesday, March 19th , 2019
Time: 4:30 P.M. to 7:00P.M.
Where: Double Tree Hotel, Mission Valley
7450 Hazard Center Drive
Room: Brickstone
Topic:
"The Field of LifeTM - Teamwork Makes the Dream Work"
Ron and Patti will take you on a journey into your client's life.
What is the objective of your professional advice?
Is the goal to provide the client with information to make educated choices?
Is the role to implement the "right" choices?
What is our social responsibility?
Who do we reach out to when our client's needs are not in sync?
Ron & Patti as Realtors specialize in the journey your clients will take on their Field of LifeTM. The Field of LifeTM utilizes the baseball park and field to describe the role of all the team members who should be a part of your client's life and their financial dreams. With the Estate Attorney playing the role of the team's General Manager, we provide those real life, in the trenches, storylines along with detailed descriptions of each position player in a senior's life. Bringing to life the roles of family, friends, non-profit, seasoned professionals, and more, Ron and Patti take you through your client's Golden Years in the hopes their best quality of life, their dreams, their passions, their wishes, are achieved through thoughtful planning and implementation.
Speakers: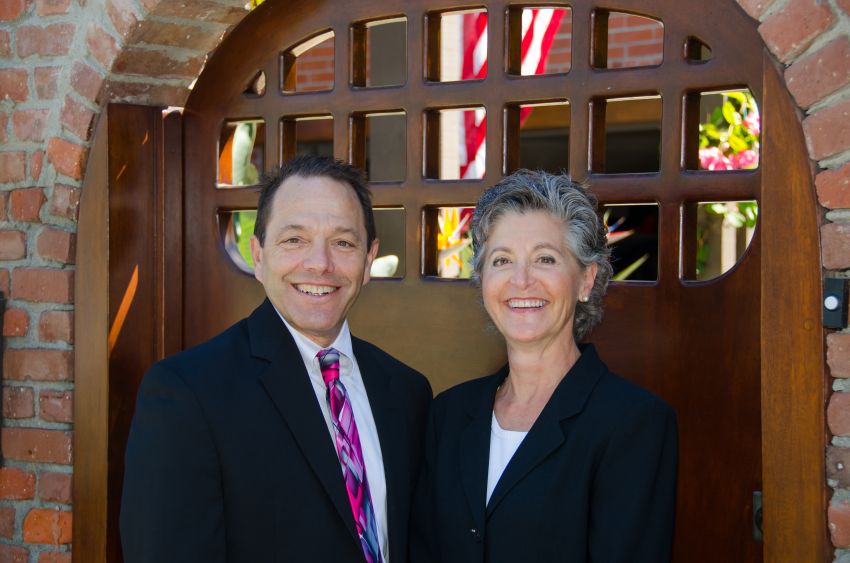 San Diego's Finest Realtors & Co-Founders – Senior Stay Or GoTM Program
Ronald Greenwald and Patti Gerke joined real estate forces in 2014 to be a driving force in both San Diego real estate transactions and the empowerment in the lives of our older adults. Together they are the co-hosts of the show, Senior Stay or Go™, a senior advocacy and enrichment series of videos, and are co-authors of the best-selling real estate book, "The Essential Guide to San Diego Real Estate".
Ronald Greenwald, Broker Associate, MBA, SRES®, Cal DRE#: 01264025
Ron has a depth of experience in corporate operations, finance, marketing and mortgage lending. He completed his MBA from USC and earned his CPA certificate while working at a "Big 8" accounting firm.
Patti Gerke, MBA, SRES®, CRS®, Cal DRE#: 01386269
Patti has been a dedicated caregiver, a healthcare provider and a successful sales and marketing professional for Fortune 500 companies and start-ups before embarking on her real estate career. Patti earned her MBA from the Keller Graduate School of Management in Chicago, IL.
Meal:
Served: 5:30 PM to 6:30 PM
ENTREE #1
SALAD
Wedge Salad Iceberg Lettuce, Bacon, Blue Cheese Crumbles, Tomatoes, and Gorgonzola Blue Cheese Dressing
BEEF SHORT RIBS
Beef Short Ribs Buttermilk Mashed Potatoes, Seasonal Vegetables, and Red Wine Sauce
ENTREE #2
SALAD
Wedge Salad Iceberg Lettuce, Tomatoes and BALSEMIC VINAIGRETTE
VEGAN STUFFED BELL PEPPER
Quinoa, Corn, Green Onion, Cilantro, Red Onions, Spicy Tomato
DESSERT
DoubleTree Famous Cookies
Please RSVP
by Thursday, March 14th, 2019
In order to make payment via PayPal, please follow through to the second page of registration and click the yellow "pay now" button.
You do NOT need a PayPal account in order to pay via credit card through PayPal.
If you have any questions please contact Jessica at Jessica.EPCSD@gmail.com.
**PLEASE NOTE: OUR ADDRESS HAS RECENTLY CHANGED. PLEASE SEND ALL MAIL TO:
Jessica Vito Cruz
P. O. Box 880536
San Diego, CA 92168