Making Your Client Judgment Proof
Date:
Tuesday, March 15, 2016
Location:
Double Tree Mission Valley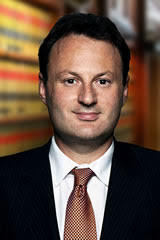 The Estate Planning Council of San Diego Presents:
"Making Your Client Judgment Proof: A Practical Take on Asset Protection"
Speaker:

Jacob Stein, Esq.
Date: Tuesday, March 15, 2016
Time: 5:30 P.M. to 8 P.M.
Where: Doubletree Hotel, Mission Valley
7450 Hazard Center Drive
The seminar will focus on the strategies and solutions used to protect common assets such as houses, bank and brokerage accounts, businesses, professional practices and retirement plans. The instructor will share real-life stories and anecdotes, and will present a very practical approach to protecting assets. The discussion will also cover asset protection planning in a troubled economy, focusing on protecting assets from lenders and landlords and how to plan after a lawsuit, a default or an accident.
Jacob Stein (J.D.; LL.M.) is a Certified Tax Law Specialist. He is the author of numerous books including, A Lawyer's Guide to Asset Protection Planning in California (2011), and his most recent, International Joint Ventures: A Concise Guide for Attorneys & Business Owners (2014). In addition, his manuals on Advanced Tax Planning and Asset Protection Planning have been used by the California CPA Education Foundation for over 10 years.
Mr. Stein is a leading tax expert and speaker, an adjunct professor of taxation at the CSU, Northridge Graduate Tax Program, and an instructor with the California CPA Education Foundation.
Please join us for this important and timely topic.